Indonesian D2C beauty brands build foundation for regional expansion
In 2020, Indonesian beauty marketplace Sociolla expanded to its first overseas market – Vietnam. Like in its home turf, Sociolla Vietnam offers products from global brands like Maybelline and Neutrogena as well as South Korea's Laneige.
The marketplace also stocks cosmetics from Esqa, Avoskin, and Carasun – all Indonesian brands making their international foray.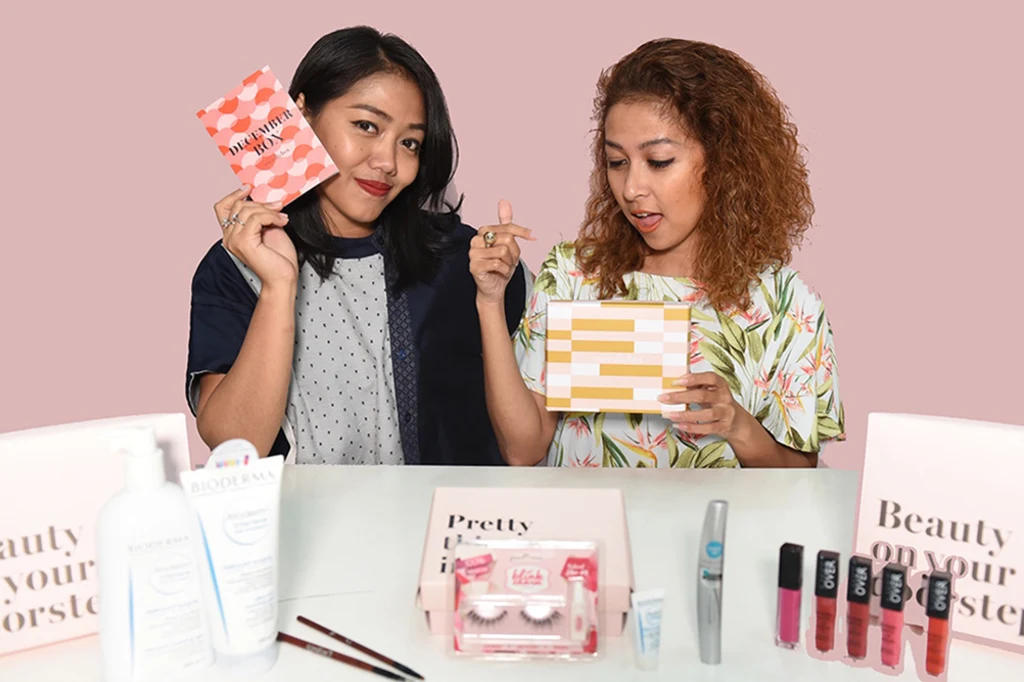 Amid the direct-to-consumer (D2C) boom in Indonesia, some brands have begun eyeing growth opportunities abroad. Regional ecommerce players like Shopee and Lazada offer international seller programs that allow for cross-border transactions.
However, while the rewards are obvious, expansion can be a daunting task.
Entering a new market is "equivalent to building your brand locally from scratch," says Willson Cuaca, co-founder and managing partner of East Ventures. The VC firm is an investor in both Sociolla and Esqa.
"Overall, we believe it is important to be the champion in your market and focus on your core strength and market first," he adds.
Being on Sociolla gives Indonesian beauty brands a unique advantage since its services could reduce complexities that these companies would otherwise face in Vietnam. That said, having a beauty retail partner is not the only route for overseas expansion.
Industry bonus, niche play
Within two years after expanding in Southeast Asia, Sociolla has opened 13 physical stores – an important aspect of its omnichannel strategy – in four Vietnamese cities. In comparison, it has 49 stores in 29 cities in Indonesia, where it has been operating since 2015.
Just like many other D2C segments, the beauty industry has been quickly swarmed by players trying to get in on the action. But the consumable nature of cosmetics might have given the sector an extra edge when it comes to market expansion.
Along with D2C electronics and fashion items, beauty products are tertiary needs. However, they are not always boxed into categories that reflect consumers' social status, says Christopher Madiam, co-founder and president of Sociolla.
"Most beauty consumers use both local and international products based on their age, skin, and demographics," he tells Tech in Asia in an interview.
Indonesia's US$15 billion beauty industry is fragmented, observes East Ventures' Cuaca. But since Indonesia and Vietnam have sizable populations, market niches are not too insignificant in size to explore.
For example, Sociolla has been tapping into the sustainable natural products segment, which is consistent with consumer demand in Indonesia. The company's data shows that in the third quarter of 2021, organic beauty products, along with Japanese and Korean beauty brands, grew by 18.36% on a yearly basis.
The same approach apparently works in Vietnam. Despite the differences in overall consumer skin tones, demand for products in the same categories is also rising in the country, according to Madiam.
The three Indonesian D2C brands that Sociolla brought to Vietnam offer organic products. Esqa, in particular, sees a huge potential for vegan makeup due to the limited offerings of such products in the country.
Beauty trends, however, are constantly changing, and understanding socio-cultural aspects of a new market takes time. But having Sociolla as their distribution partner allows these brands to leverage the marketplace's insights and ride on its reputation. It's also more cost- and energy-efficient because they don't need to seek assistance from distributors in Vietnam – in the beginning, at least.
BPOM certifications, pricing strategy
Expanding during the pandemic was tough for Sociolla because it couldn't manage documents, set up its team, and develop business propositions physically in Vietnam. But applying for government certifications was a significant hurdle that the marketplace and its brands shared.
To ensure that they are safe to use and labeled properly, cosmetic products are tested by Indonesia's ​​Food and Drug Monitoring Agency (BPOM). In Vietnam, a similar process is required, and it can take two to three months for each product to get approved, says Cindy Angelina, co-founder and CEO of Esqa.
For Avoskin, however, the process took more than a year. According to the company, some of its products contain active ingredients that got clearance from BPOM in Indonesia but still needed to be adjusted to meet Vietnam's regulations.
Regulatory standards for cosmetics are "quite complicated" and are similar to guidelines for drug approval, notes Avoskin CEO Anugrah Pakerti. The company has also expanded to Singapore independently from Sociolla.
Adjusting pricing strategy based on conditions in a new market is also a challenge. Prices of Indonesian products are generally higher in Vietnam due to tax differences and logistics expenses, but brands want the gap to stay at a "reasonable" range. Esqa, for instance, is trying to keep the maximum price disparity at 10% to 15%, Angelina says.
Sociolla doesn't control the brands' pricing strategy, co-founder Madiam stresses.
Apart from helping local brands go international, Sociolla also assists foreign players to penetrate the Indonesian market. Out of 150 international brands that Sociolla carries in Indonesia, 50 of them entered the country with the company's help, which included BPOM registrations. In comparison, there are around 200 Indonesian brands in the marketplace.
Like Sociolla, SaladStop is a portfolio company of East Ventures. Based in Singapore, the D2C healthy food chain has also expanded to Indonesia.
Compared to foreign companies, local firms can innovate their products faster, Madiam says. However, international brands certainly have more power in terms of scalability, he adds.
***
Read the full, original article at Tech in Asia, 15 December 2022.