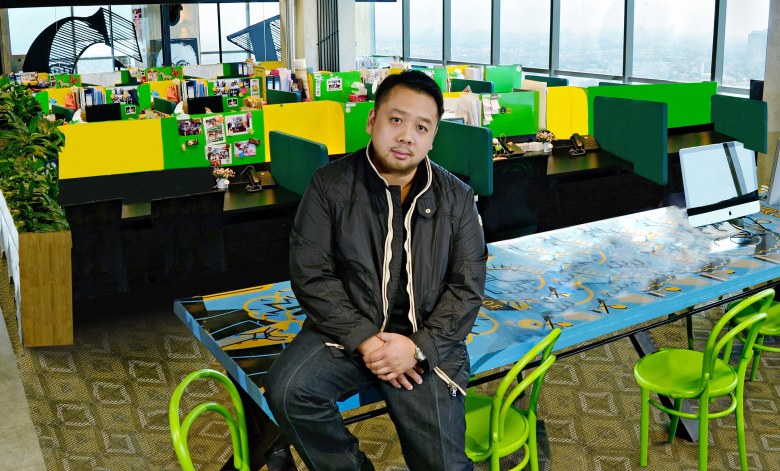 Ismaya Group secures US$ 18.1 million funding led by East Ventures to continue leading and expanding the F&B lifestyle industry in Indonesia
ISMAYA GROUP, the leading F&B lifestyle brand, announced that it has raised funding with a total amount of US$ 18.1 million led by East Ventures (Growth fund) with participation from existing investor, FALCON HOUSE PARTNERS. ISMAYA plans to use the fund to further expand its reach to meet rising demand for its quality F&B offering, its proprietary lifestyle experience, and its growing food delivery arm. In parallel, ISMAYA will build on the foundation of its brick-and-mortar business by optimizing technology with the aim of growth hacking and emphasizing customer-centricity by creating personalization at scale.
Founded in 2003, ISMAYA GROUP is the market leader in conceptualizing, developing and operating an exclusive yet diversified group of lifestyle establishments in the region. From Jakarta to Dubai, ISMAYA operates in more than 100 locations including award-winning restaurants, lounges, and festivals. Each brand under the ISMAYA GROUP has unique product offerings and designs, catering to different customer segments and mindsets. ISMAYA is known for all aspects of creating a unique customer experience, starting from architectural design, creative branding, customer service, product quality & variety, and most importantly, good value. 
ISMAYA's vision is to be a leader in building endearing and everlasting lifestyle brands globally in the lifestyle and hospitality industry. Its passion and objective are to consistently create an outstanding and memorable experience every single time they 'touch' a customer. With this in mind, ISMAYA continues to create original and innovative lifestyle concepts in major cities in Indonesia, Southeast Asia, and globally. So those guests, wherever they are, can … EAT, DRINK & CELEBRATE.
"The fact of the matter is, people are missing the human touch and its physical tactility. For more than two years, the COVID-19 pandemic has left people being cooped up, creating a sense of pent-up frustration from lock-downs, WFH, physical distancing, and other restrictions. These severely disrupted the F&B Lifestyle industry, especially the dine-in experience, festivals, and the clubbing scene. After more than two years, as people learn to live with the pandemic and move forward with an evolved version of normalcy, they are wanting that sense of accessible escape, to be in proximity of friends, to dress up, do a little jig, to see and be seen again, to reinvigorate that human characteristic, which has been suppressed," said Bram Hendrata, Chief Executive Officer of ISMAYA GROUP.
Admittedly, the pandemic had a huge impact on the ISMAYA business, the same as the rest of the industry had to endure. However, ISMAYA used this time to re-think its future strategy, pivoting towards food delivery, and implementing efficiency measures for both outlets and head office. Today, as the company returns to pre-pandemic revenue levels, its efficiency as measured by productivity and profitability metrics have increased by at least 30%.
​"We are elated to welcome ISMAYA into the East Ventures family. We believe in the one-of-a-kind brand and operational capabilities that ISMAYA has built over the years. They have been very successful in building lifestyle businesses, not only in Indonesia but also abroad. The company's abilities to meet and exceed the customers' needs for lifestyle experiences have contributed to its strong track record and traction. We have witnessed the resilience of the company to navigate and overcome the crisis; currently, as we are seeing a return to normalcy as we get out of this pandemic, we are certain to experience growth and excitement brought by the ISMAYA GROUP moving forward," said Roderick Purwana, Managing Partner of East Ventures