Invest in Our Planet: Here are East Ventures' environmental agents to save the Earth
The world celebrates Earth Day every 22 April. Earth day is an event to raise public awareness regarding environmental protection and also a time for us to reflect on what kind of contributions we have given to our mother nature.
We understand our biggest platform, the Earth, faces critical issues, including global warming, plastic pollution, food waste, biodiversity loss, melting ice caps and sea-level rise, ocean acidification, food and water insecurity, agriculture, etc. We need to address these problems quickly as these issues can further threaten the ecosystem and the future generation. 
As living creatures, we believe that every layer has to contribute and take action quickly, even in a tiny part. In 2022, the Earth Day theme is "Invest In Our Planet," in which everyone – businesses, governments, and citizens – is accountable for rescuing our planet. As the signatory of the Principles for Responsible Investment (PRI),  East Ventures emphasizes our commitment to investing in startups that create impacts in tackling the climate crisis and bringing solutions to environmental issues.
Here are some of our portfolios that become the environmental agents in saving the Earth.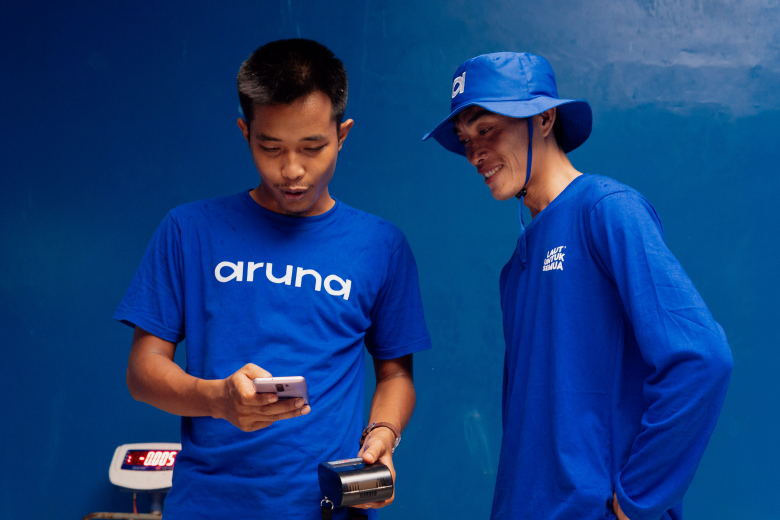 Aruna 
As the largest integrated fishery company in Indonesia, Aruna was founded in 2016 by Farid Naufal Aslam, Utari Octavianty, and Indrakah Fadhlillah – who came from coastal backgrounds. It started the business to solve some significant problems in the fishery industry, such as inefficient supply chain, poor data mining and management, and inadequate quality control. 
Today, Aruna is not only addressing those main issues but also looking into comprehensive solutions for the marine and coastal sustainability, both for the fishermen's welfare and the environment, such as: 
Aruna allocates every US$ 0.05 of its profit to improve the local fishermen's welfare and their families. 

Collecting marine plastic waste. Therefore, it is set to buy and send marine plastic waste for targeted recycling, promoting sustainability, and striving for zero waste. 

Aruna engages local residents, especially the youths, in managing the restored mangrove forests, which could help protect and serve as a frontline defense for people and property along the coasts. 

For Aruna's crab commodities, the activity of meat extracting results in a large amount of shell waste. Therefore, Aruna sells it to the manufacturers that can render the waste into fish feed. It has initiated the Aruna Zero Waste Hub in Bangkalan, Eastern Java. This initiation plays a vital role in the company's responsibility for fishy sustainability. 

Aruna empowers females in the coastal areas by providing them job opportunities and education from inspecting and sorting out the commodities in its Aruna Hubs for further processing. 
Aruna will have more collaborations to create a bigger impact, whether with the communities, institutions, and government. Aruna recently collaborated with Marine Stewardship Council (MSC). Both organized a sustainable fishery, capacity building, and chain of custody training. Aruna will continue to look for more potential collaboration that leads to good things, such as waste management, marine sustainability, social movement, and gender equality. Additionally, Aruna plans to create more Aruna Zero Waste Hubs very soon in some other parts of Indonesia.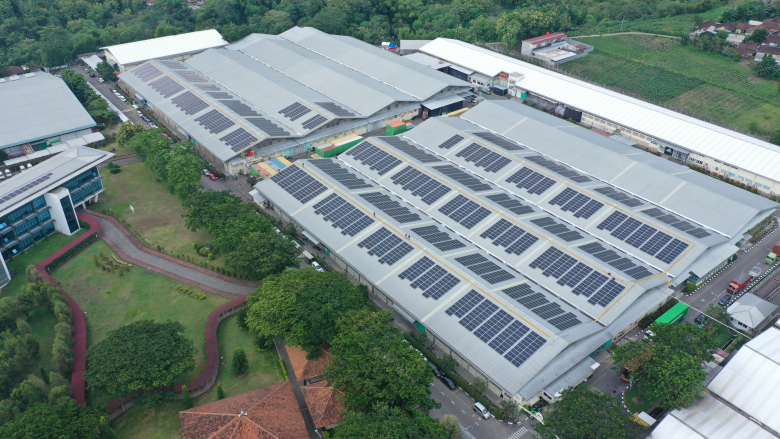 Xurya
Xurya is a renewable energy startup focusing on Rooftop Solar Power Plant rental in Indonesia. Renewable energy will play a crucial role in reaching the net zero emissions target in 2060 as, at the moment, energy is the most significant contributor to carbon emissions, not just in terms of generating electrical power but also in transportation and manufacturing activities. 
Rooftop solar power plants will significantly contribute to the transition to renewable energy because it is effortless and relatively low cost (compared to other renewable energy investments). One of the inhibiting factors to installing rooftop solar power plants is the upfront cost. Companies or homeowners need to invest in advance to install it. Here is where Xurya can play a critical role in enabling companies or industries to install rooftop solar power plants without any upfront investment. 
In 2021, Xurya installed and operated 57 rooftop solar power plants and built another 38 in various industries across Indonesia. It has reduced around 42,23 million kilogram CO2 emissions by providing around 45,407,927 kWh green electricity to replace the existing fossil fuel. 
Xurya will continue the construction of the rooftop solar power plants that have proliferated and the development of technology and human resources so that efforts to accelerate the clean energy transition can be realized immediately.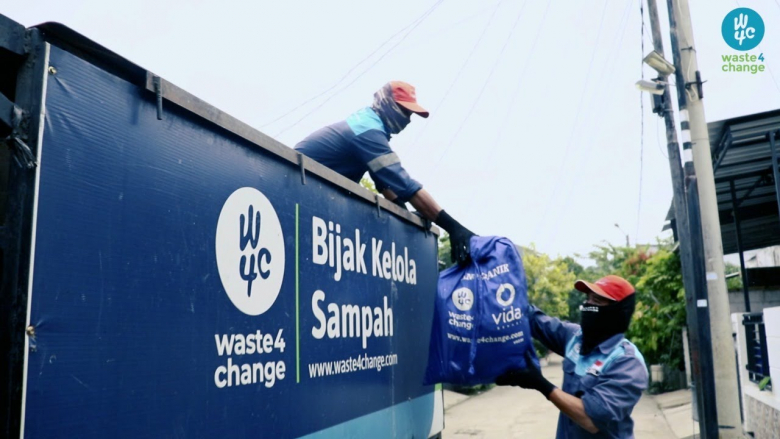 Waste4Change 
Waste4Change is an Indonesian waste management startup that has a real battle against the overconsumption of single-use plastics and uncontrollable waste generation in Indonesia. It was founded in 2014 by Mohamad Bijaksana Junerosano, an environmental agent who actively resonates with some zero-waste community movements. 
World Bank in 2021 stated that Indonesia generated approx. 7.8 million tons of plastic waste every year, and most of the generated waste is mismanaged. For example, 70% of waste in the urban area is directly dumped at the final treatment site/landfill, resulting in the overcapacity of the room. Inadequate waste management facilities also caused safety issues and scavengers' poor welfare. Therefore, a strong commitment and collaboration are urgently required to tackle these issues.
Besides providing holistic, responsible waste management solutions for domestic households and corporations, Waste4Change also aims to accelerate the implementation of waste management by engaging informal sectors in many ways, such as a waste trading platform.
The firm has also managed more than a thousand tons of waste from 2014 to 2021. It also prevents as much as 52% of this waste from ending up in landfills. Most materials are plastics, paper, glass, metal, and organic waste.
Waste4Change continues to innovate and collaborate by involving various aspects of waste management, starting from the provision of funds, operational, social, regulatory, and institutional. It also tries to include technical support in the implementation of waste management, especially in transportation and collection, to further support the informal sector players in the solid waste industry and increase the amount of waste that is recycled.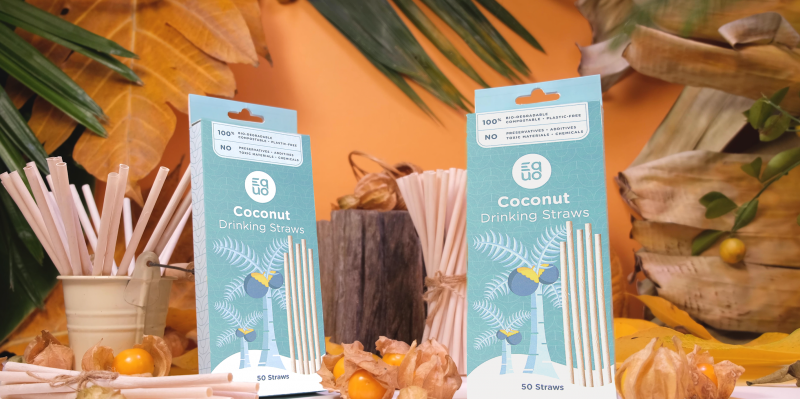 EQUO
EQUO is a Vietnam-based sustainable startup label founded by Marina Tan-Vu in 2020. EQUO provides 100% plastic-free and compostable solutions made of materials like coffee, coconut, and sugarcane, replacing single-use plastics. 
EQUO has helped keep millions of straws out of the ocean and environment, which in turn means preventing billions of microplastics from entering the Earth. It also educates and raises the awareness of alternative materials to single-use plastic available on the market. A few incorrect assumptions exist and lead consumers to continue using plastic.
For example, recycling plastic is not practical to be more sustainable. Only 90% of what goes into recycling actually gets recycled, and recycling does not eliminate the microplastic problem. The only way to stop the plastic pollution issue is to stop producing new plastic.
Many people also assume that sustainable alternatives are too expensive. At first glance, for example, the price of a plastic straw is $0.001 vs. a coffee straw at $0.03. They negate the fact that the downstream costs of plastic are being ignored. There is a cost to disposing of plastic, cleaning up environments due to plastic pollution, and the environmental and health costs of microplastics on animals and humans. Plastics really are much more expensive than the mere $0.001 price tag we initially see when you add this all up.