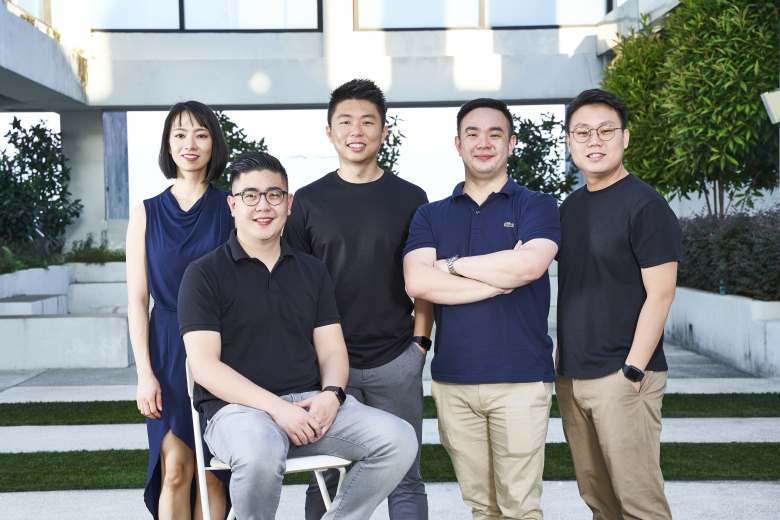 RPG Commerce raises US$ 29 million in series B funding round led by East Ventures
RPG Commerce, Southeast Asia's leading Direct-To-Consumer (DTC) social e-commerce company, has secured US$ 29 million in a Series B funding round led by East Ventures, UOB Venture Management, Vertex Ventures SE Asia & India (VVSEAI), and RHL Ventures. VVSEAI previously led RPG Commerce's Series A funding and has continued to invest in this current round.
The funds raised will be channeled into future-proofing the company's technology and development processes, as well as developing and expanding RPG's world-class brand-portfolio to create revolutionary consumer products. RPG currently hosts a suite of 10+ in-house international brands, including apparel & homeware brands Thousand Miles, Bottoms Lab, Montigo, Cosmic Cookware & more. 
RPG Commerce's multi-brand business model launches, operates, and optimizes a globally successful suite of DTC brands by owning the development, production, and delivery processes end-to-end. Striving to create an exceptional standard of living for customers by creating innovative solutions to everyday problems, RPG is powered by cutting-edge back-end technology and a leading team of creative visionaries, which has resulted in a rapid brand portfolio expansion and customer base growth of 300% over the past year.
"RPG Commerce's mission is to provide value that exceeds the expectations of our customers. We are proud to have delivered game-changing, customer-centric products and services by creating high-quality essential items through our DTC model that are accessible at their fingertips and delivered straight to their doorstep. With this round of funding, we aim to rapidly expand our talent pool across the entire organisation and enhance our technological capabilities in addition to expanding our suite of brands to further disrupt the consumer landscape." says Melvin Chee, Co-Founder and CEO of RPG Commerce.
Evolving beyond its primary DTC business model, RPG's "shared backend infrastructure" enables other businesses and brands to leverage RPG's technology framework through partnerships. Passionate about supporting independent businesses with in-demand products and solutions, RPG is also looking forward to empowering smaller businesses through incubation programs and acquisitions to expand its range of consumer-centric products across different verticals.   
"RPG takes a multi-category, multi-brand approach, while retaining the roll-up model as an option, making them a unique and successful player in the e-commerce landscape. It is critical for DTC businesses to build traction internationally to ensure success, and RPG stands out as a  company that has been able to grow a loyal customer base across the US, Canada, and Europe by building consumer trust through quality products and supply chain innovation," says Willson Cuaca, Co-Founder and Managing Partner of East Ventures.
"We are excited to support RPG on the next leg of their growth and are looking forward to watching the brand expand their portfolio and grow in new markets across Southeast Asia."